April 25th, 2018
Well hello there!    It only took me four months to really get into the swing of this year-  but I 'think' I'm finally there.    Truth is, I've had a lot of soul searching going on –   trying to understand some things, while finding the balance of letting go of what no longer served me.      For a little while there-  I actually felt paralyzed-   something I didn't share with anyone, not because I didn't trust people, but because I didn't want outside influences determining my process.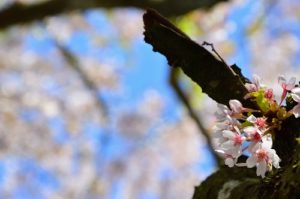 Despite us thinking it doesn't-   the input of others- especially when it's well-meaning family members, friends or loved ones, really does mold our perspective- and sometimes we want to figure it out without any type of influence.
I'm still not 'there' – but I am working towards several goals I've set for myself-    All realistic goals within themselves- but on the whole- the photo seems daunting at times-   because it means striking a balance that is outside of my comfort zone.     Again-  something I'm working on and at this point in time- I feel very good about it.
This is going to be a good year-   it is thus far, albeit a bit different than the 'norm'.   I'm approaching things differently-   my perspective seems to have changed-  and at the core I feel good-
Where will the rest of the year take me?    I'm not sure-  but I would love for you to join along for the ride.
In the meantime-   I joined a gym.    No, seriously.   You aren't hallucinating-  I decided that part of my self care needed to include a gym-    For now it's a six month gift I've given myself-     then there will be vacation-    and then we'll see what happens from there, but for now-   we live-   continue to learn and strive to find balance in a very unbalanced world.
How do you balance your life?