July 6th, 2012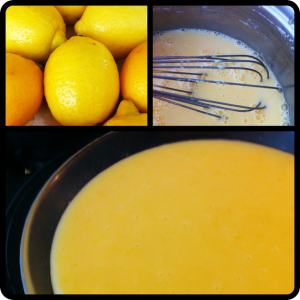 When life hands you lemons-  What do you do?    Forget lemonade-  let's make Lemon Curd!!!
The picture is a series that I took while making the lemon curd for the filling that will be used in the Lemon Meringue cupcakes tomorrow.   The recipe is not only refreshing and addictive, but it's good enough to eat with a spoon.   And believe me- you'll want to.
Thankfully there won't be any left over, or I'd be tempted.