May 22nd, 2013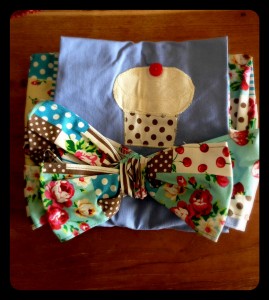 I've been having a few struggles lately.  I'm not ashamed of them, because at least part of it is a struggle that is necessary for growth in my own life.   Sometimes in life we are faced with difficult choices, and while necessary- it doesn't mean it's without pain.    It is a chapter closed and other doors will open in its place.    That is how life is-  I believe in order to grow, we also need to be able to recognize when things are no longer working and be willing to let go- especially when we've done all that we can.     I'm grateful-   always.
There was also the tornado that hit Oklahoma and the devastation that it left in its wake-  and while I do not watch the news, I couldn't help but see it in my Facebook and Twitter feeds and it's heartbreaking.   While I do not claim to understand natural disasters of this magnitude, it always warms my heart to see in the midst of such tragedy- the way people come together with a common interest of helping others.   It proves just how much goodness there is in humanity.
Last night- I found out someone that I've known for a few years is on her last days.    She has been fighting cancer for a while and recently found that it had spread.   She's been in the hospital and contracted sepsis-  Sadly, because of the chemo and the vulnerable state that it has left her body in- the antibiotics haven't helped and it looks as though she will not pull through.
I feel sad for her husband-   they just celebrated their one year wedding anniversary-   from the confines of the hospital, but they were together and happy.   She has fought hard- and through it all remained positive.   I pray that she is comfortable and not in pain, and that her sweet husband is also filled with peace and comfort as I know these last moments with her will be precious to him as have all the days he's spent with her.
I'll admit-   being an emotional person, these things have taken a toll on me..    especially finding out that my own diddy hasn't been feeling well..  and fighting the urge to hop on a plane and be there for him-  just because he's diddy and I love him.   Thankfully I have regular contact with mom and diddy- so that makes life much easier, and I know he's fine- but still- I always want to be there when they aren't well.
I love my friends-   all of them- each and every one for what they bring into my life.   Even the people who have slipped away from me because we are on different life paths- or people that we lost too soon, such as Carol-  they have forever left a print on my heart and I'll never forget that.
Today-  I had come home from a little party with a group of wonderful women.   A celebration of a gorgeous new baby- and it was a joyful time.    I heard the bell and it was the mailman.   He had a package for me.  I was puzzled.  I knew I hadn't ordered anything, so imagine my surprise when I saw the package and it was from someone I've known more than half my life and haven't seen in probably 25 years.    She was the mother of a really good friend of mine growing up-  I loved and admired her, but when I was a teenager they moved to California-   I've not seen them since.   In fact-  I often wondered about them and thanks to Facebook- we were all reunited several years ago.    A while back she asked for my address..    I had forgotten about it- but today this beautiful apron arrived-   She made it herself…and I absolutely adore it.  With it was the most beautiful hand-written note that brought tears to my eyes.     It couldn't have arrived at a better time, and I couldn't be more grateful.
The world is full of beautiful people.   All we have to do is look around and we'll find them.
Take the time to thank the beautiful people in your life.    If you're reading this-   thank you.
2 Responses to "Sunshine on Rainy Days"