July 5th, 2010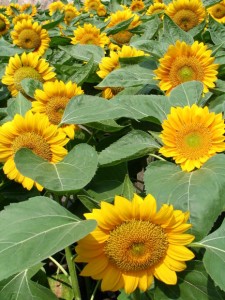 This is actually not a photo of mine, but a stock photo.  I love it though.  When I came across it today while working, I decided to save it and look at it every once in a while, simply because I love sunflowers and they make me smile.
I'd love to be standing in a field of them (sans bugs of any sort) and turning my head towards the sun the way they do.   They always stand tall and beautiful and scream happiness.   Those are attributes that I would love to have each and every day.
When I think of sunflowers, I smile.   
What about you?  What is something that you think of that brings a smile to your face?
2 Responses to "Sunflowers and Smiles"