July 20th, 2016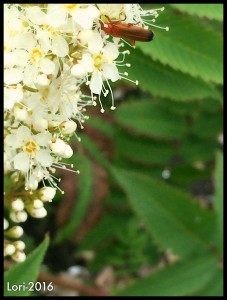 One of the things on my '49 Things to do in My 49th Year' list was to plan monthly 'themed' photo excursions. I've had a love for photography long before the digital days & thought it would be a fun way to tap into learning some new techniques, but also inspire me to spend more time with my camera, be it my phone camera (which I tend to carry everywhere) or my faithful Nikon.
My first themed photo adventure was somewhat spontaneous and I didn't think of grabbing my Nikon before we left. Luckily, I do always have my iPhone with me, plus I have a love for Macro shots and nature- so the historical garden we visited provided the perfect setting.
The thing that challenges me about using my phone when I'm out shooting on a sunny day is that for the most part- I'm not sure how my photos are going to turn out.   I find the subject matter that I like, focus in on it- and take multiple shots hoping that at least one turns out 'ok'.   Sometimes they all turn out, sometimes none of them turn out, but most often there is at least one that is usable.
With this particular image, I took three shots with my iPhone.  It was windy, so despite feeling there was no way I was going to get a clear shot (despite snapping between wind gusts), I took the shots anyway knowing I could delete what didn't work.
When I got home and was looking through everything-  I loved how this one ended up being framed, plus the bonus of the bug in the flowers, something I hadn't noticed on location.  That was the bonus.
I had a good time and already looking forward to the next themed outing-  but I still have a few weeks left on this months theme, so I'll keep focusing in on those.
What simple beauty brings you joy?