September 13th, 2015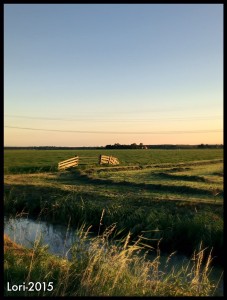 Earlier this week (Tuesday) I woke up bright and early to visit a friend I haven't seen in a few weeks.    The sun was shining bright, and the air had the crispness to it that only happens when Fall is on the way.
I walked outside, greeted with the aforementioned- and out loud I said-  "I wish every day was like this."    Aside from the fact that I was spending the day with a close friend (which makes all days good days), I could feel that everything about the day was going to be amazing.
I was right-    Since I took the train for my journey, it also meant a small layover while I switched connections.   I had two choices-   take a quick potty break, or duck into Starbucks and see if they had the Pumpkin Spice Latte on the menu.     To know me is to know that I chose the latter.   It wasn't really a contest.
To match my 'great day' feeling-   they didn't have the PSL on the menu, but when I asked- she said that indeed, they did have them.  YAY-  plus to top it off, it was free, which somehow made it all the sweeter.
I spent an energized afternoon with my dear friend- laughing, eating some amazing salad that she whipped up for us both-  soaking up some of natures vitamin D in the form of sunshine, and bouncing ideas off each other for a new project we're embarking on soon.    It couldn't have been any better!
When I arrived home-  Marcel met me at the station and we'd decided to go run a few errands and get those out of the way so we didn't have to do them later.   We grabbed a quick bite out-  did our shopping and then took the 'long road home' through some of my favorite countryside in our immediate area.  That's what you see in the photo.
From beginning to end-   it was beautiful, perfect, and a fully energizing day.    To know that every day isn't this perfect, made me appreciate it all the more.