March 2nd, 2016
For quite some time now (more than I care to admit, actually),  we've been 'talking' about doing some home improvements.    We bought this place 11 years ago, and it was a complete mess.   We pretty  much gutted it and proceeded to redo everything.   It was a huge project & admittedly at some point into the five week mark, we got tired of dealing with things and finished somewhat haphazardly on a few things.
Fast-forward to two years ago when we started the talks on finally investing some time and money into getting some new household projects started.   New paint on the walls, new doors, new paint on all the trim.  One week led into another, into another and the next thing you know we were tapping at the heels of 2016.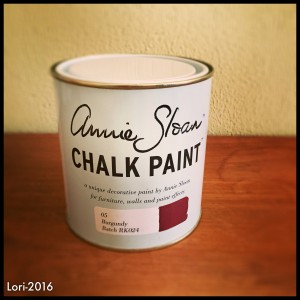 I finally sat down with Marcel and gave him the gentle nudge he needed, and we decided that this would be the year.    As I may have mentioned before, we have been making progress.   We actually had someone come in and do the painting in the living room, but Marcel felt compelled to do the rest of the walls himself & and I was all for that.    Since then he's completed both hallways and I'm happy to say they look great.
I'll admit, once I had everything off the walls in the living room, I decided it was time for something else.  I wasn't sure what that something was.   Rather than force myself to decide what I wanted, I decided to give myself to let it sink in for a while, with the belief that the inspiration would come.
Several days later it did, when I remembered that I had a wooden window frame with glass intact in our shed.   A friend had it in her home, a score from places unknown, but I loved it.   When she and her family decided to move, she offered it to me.   I didn't have to think about it, I knew I wanted it and said an immediate YES!   Since then, it's been in the shed.     I couldn't figure out where I wanted to hang it or how I wanted it to be displayed, so again-  I left it to sit and wait until the inspiration struck.
Well it finally did-  and I decided to use the window for the wall behind the sofa-   I also have a large shelf (also tucked away in the shed, and awaiting inspiration), that I will hang right below it.     I wanted something with a pop of color, but what color?    I did some browsing the Annie Sloan chalk paint colors and finally decided on the Burgundy.  Originally I thought 'nah' with that color, but after looking at finished projects done using that particular chalk paint color and seeing that it was more of a 'cranberry' color than an actual burgundy, I took the plunge and ordered it.
Today, the mail came and brought with him a delivery of the Annie Sloan Cranberry chalk paint.   I can't tell you how excited I was opening the box and knowing that it would be the beginning of something beautiful (at least that's how I am envisioning it).    I can't wait to get started, as this is my project to work on.     I'll definitely be showing a before and after.     I didn't order it today, but already have on hand the Annie Sloan light and dark wax.   I haven't decided yet if I'm going to use the dark wax on this piece, I'll wait and see how the inspiration flows and if I feel it needs it when the time comes.
I'll be so happy not to have 'naked' walls.
2 Responses to "One Step Closer"