April 18th, 2009
Marcel & I decided to get out for a while since the weather is so fantastic, plus because I really wanted to get out of the house for a while. Unfortunately, my knee (which I'm still having issues with), did not want to cooperate, so our adventure was cut short.
There were issues with some bridge closing properly, which sent us on a goose chase to find another route. Since Marcel left his navigation system at home, we had to find our way the old fashioned way. Ultimately we did find our way, but it was a wasted trip because of the knee. Looks like a trip to the doc is in my near future of there aren't drastic improvements.
We ended up at my favorite cafe/bakery for cappuccino/chococcino. Pure bliss.
I even indulged in a couple chocolate/orange Easter eggs that they had on the table. Chocolate and orange combination is my favorite, and I couldn't resist.
Time to drink up before my chococcino gets cold.
More later.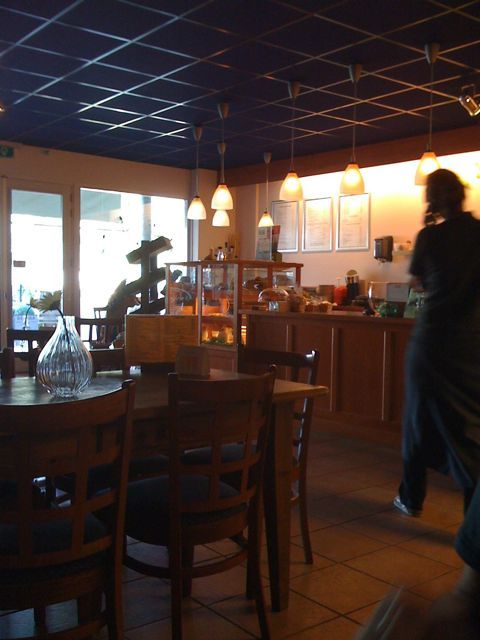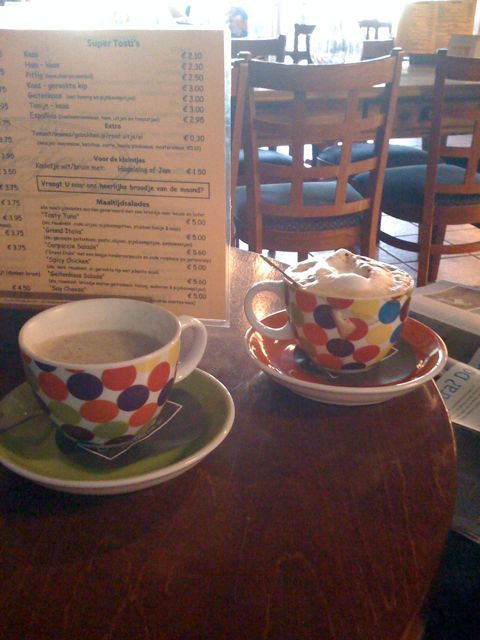 One Response to "On Location"