March 9th, 2010
I don't know if it's just me but the train seems especially quiet this morning. Aside from a window that us partially open and is making the sound that windows do when they are open and something is movig at a fairly high rate of speed, there is silence.
it was hovering just below the freezing point when I got out which has left a beautiful frosty tint to some of the leaves and even the benches at the station.
As we pass through field after field, I can see signs of spring- a crocus here, a daffodil there. The trees are still bare, but it won't be long before they start showing signs of life.
I'll admit that I didn't want to get out of bed this morning because I was tired after a unrestful night of sleep, but now I'm glad I did. These quiet moments are golden. I can't help but wonder if that is where the quote "Silence is golden." comes from.
Take some time and enjoy a moment of silence today. Reflect, ponder or just be.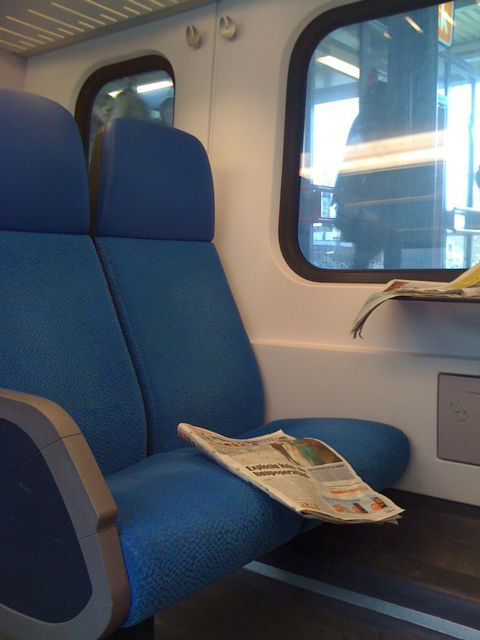 2 Responses to "(On Location) From the Train."