October 30th, 2009
This is one of those 'on location' moments I would prefer not to be having this or any morning.
I am sitting in an empty (thank goodness) emergency room while Marcel is in the back getting stitched up. I woke him up this morning for work, and not a minute after he left the bedroom I heard a big crash. I thought it was his electric toothbrush falling, but then I hear him yell honey. I knew then something was wrong.
He went into the computer room, which also happens to be where we keep our towels and such. He went to get a towel and wash cloth. He somehow tripped over my elliptical and fell. His lip was split in to.
We iced it, but it is clear he needed stitches. So here we are. Right now he is getting stitched up, but I can hear him groaning in pain and it's making me even more sick to my stomach. I pray they are done soon.
Thank goodness things weren't worse, but I hope this is something i don't have to deal with anytime in the near future again. I hate for anyone to be in pain.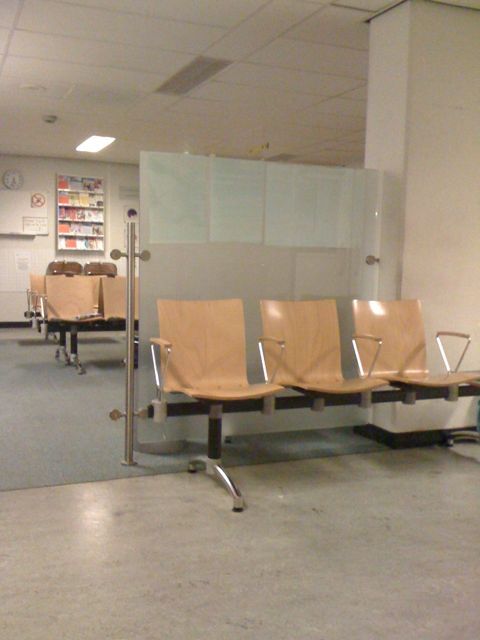 *UPDATE* I ended up going to the other side of the waiting room to keep from hearing what I thought was Marcel moaning and growning. When he came out, he let me know that it wasn't him, but someone else in the back that they were working on. Thank goodness. I was in tears when he came out. Three stitches later, we were on our way home. I think the ice we put on it right away kept the swelling down.
3 Responses to "(On Location) From the Hospital"