July 12th, 2010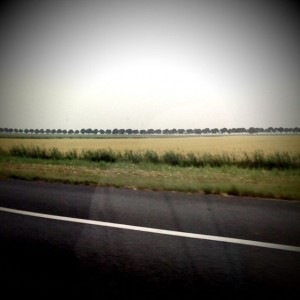 Marcel and I are on our way to destinations unknown. It's the annual celebration of the date of my birth and we wanted to get out and do something since it's going to probably be next month before we make it on the hot air balloon ride.
Our (my) original plan was to go to the lavender fields, but I found out yesterday that they are closed on Mondays, so that blew that idea out of the water. It is also supposed to rain most of the day.
TomTom is leading us in the direction of the fields and we'll see where we actually end up. Right now, a cup of coffee would be nice.
6 Responses to "(On Location) From the Car"