May 9th, 2009
This morning, Marcel & I decided to make a quick trip to the Black Market. I was almost out of raw almonds, plus I was out of dried cranberries, and since that's the cheapest place in town to get them, and the best quality- off we went.
I always love going because I always find exotic fruits and vegetables that I've never seen anywhere else, and sometimes they offer samples of the "funky fruits" which is a way for me to try them without spending money to do so. That wasn't the case today, although I did see a few things I was curious about, that you'll be able to see for yourself in the photos below.
I also ran into one of my neighbors who was working for one of his sons. He gave Marcel & I a handfull of seedless grapes- mine were purple and Marcels white.
They were delicious and came at just the right time since I was starting to feel a rumbling in my tummy.
I did find some fantastic dates that I also came home with. They are beyond good!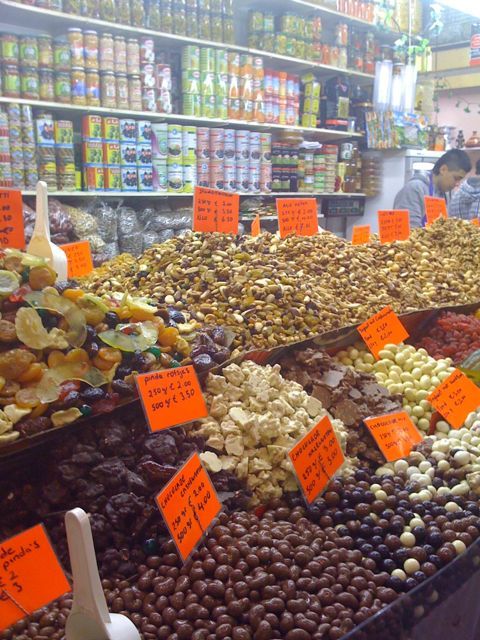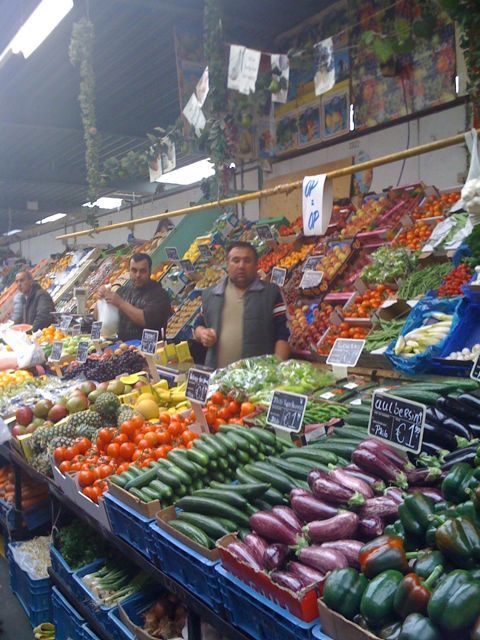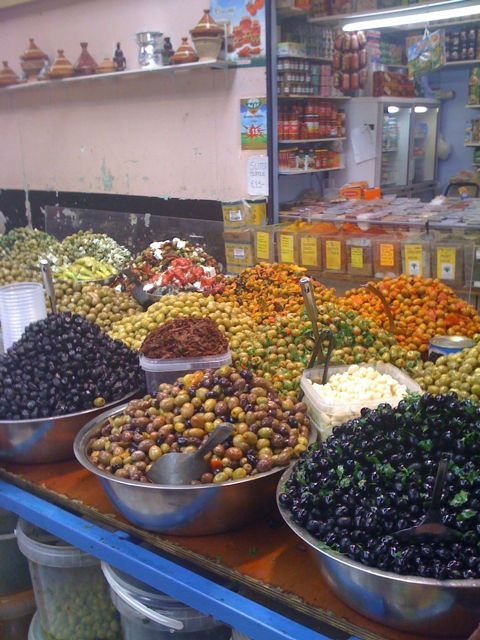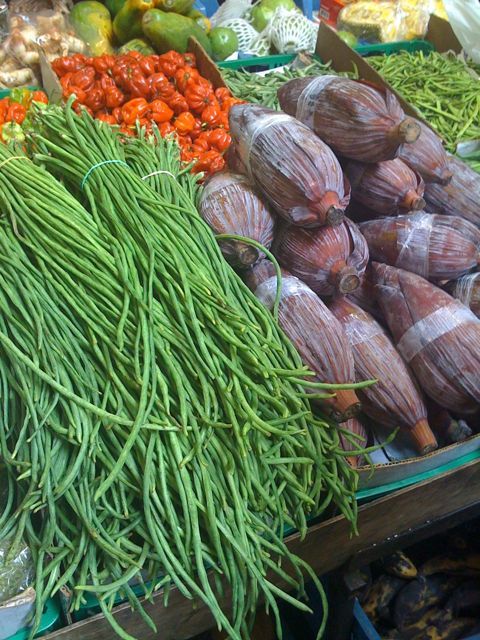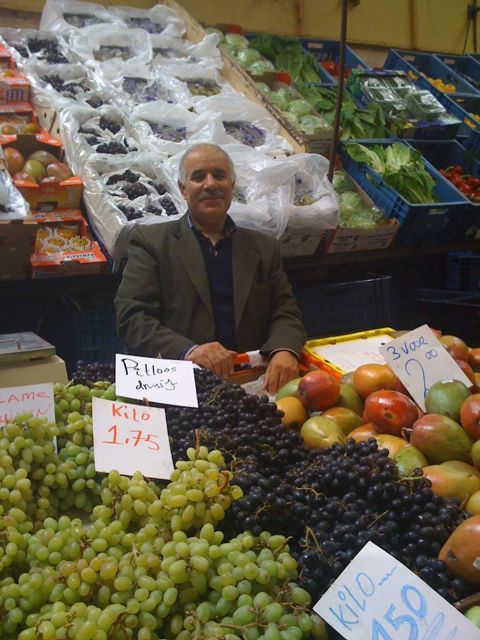 2 Responses to "(On Location) At The Black Market"