May 27th, 2009
One of the greatest joys in my life is the furry, 4-legged member of our family, Mister Mistoffelees.
His many adventures make me laugh sometimes to the point of tears, and I know that I can count on him to be at my side no matter what kind of day I'm having.
I pamper him and the result is a spoiled kitty who sometimes insists he have his way. There are times when I even give in and give it to him.
He loves to be in the same room with me, so when I'm cooking you can usually find him sitting or laying on the kitchen rug in front of the sink. When I'm at the computer you can find him in my lap or in his new favorite spot beside the printer, which is where he is below.
Right now I'm headed to the bath, and even though he is sleeping, as soon as he hears the water, he'll make a B-line to the tub, where he'll sit patiently waiting for me to finish.
How's that for devotion?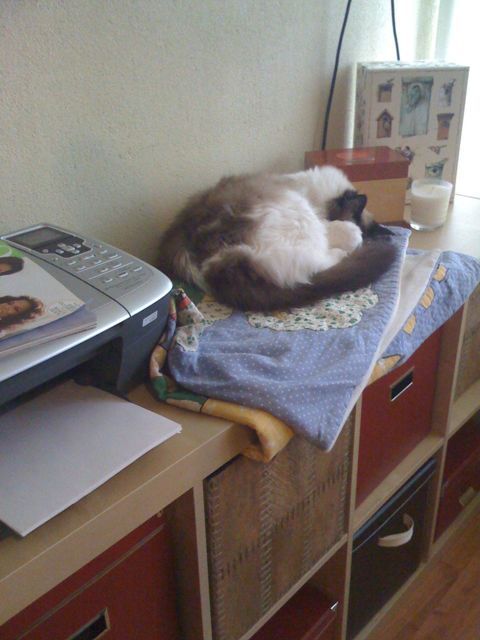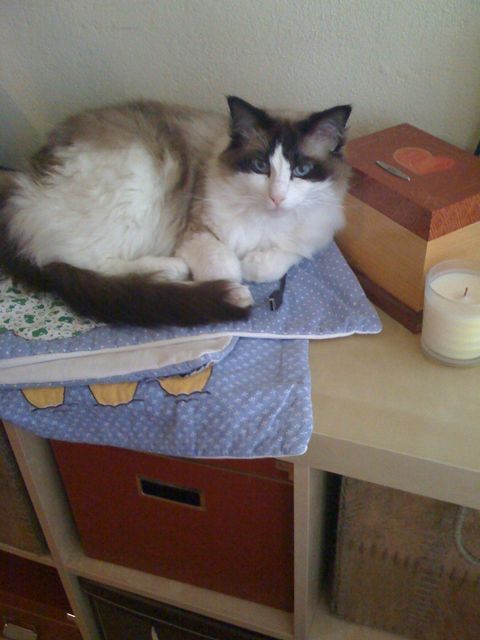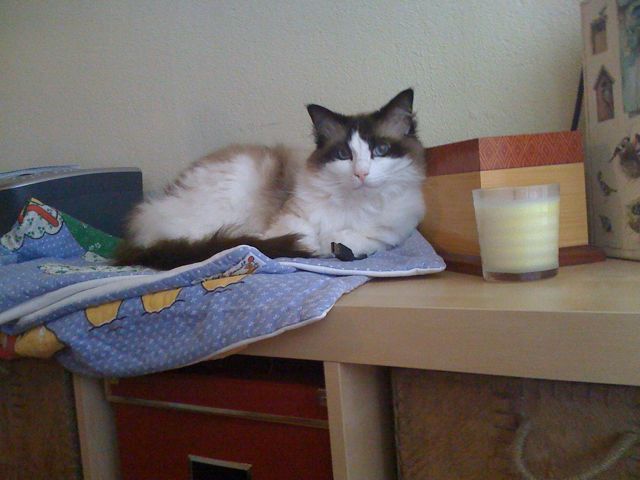 4 Responses to "My Favorite 4-Legged Guy"