February 10th, 2011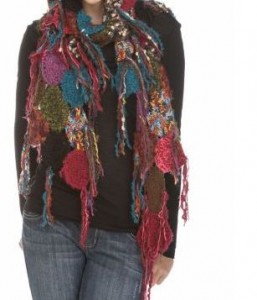 When we were home, we were blessed to be able to spend time with many different people who mean a great deal to both Marcel and myself.     Some of them, Marcel met for the first time, but immediately was drawn to their warmth and desire to include him in everything.  He loved it and in turn has made some great new friends.
I had many favorite evenings during that trip-  in fact, far too many to name (although I'm sure I'll start sharing some with y'all), but one in particular was spent with our old neighbors who lived next to us in the house I grew up in.  I babysitted their son (who is now grown, married and has an adorable son that I love) and Debbie's house is where I always went to hang out.    In some ways she was like a second mother- and in others she was like the sister I never had.  I love her dearly.
I was so thrilled when we were all able to get together at their home as a family.  Our entire family went, and they were all there as well.   Needless to say there were many tears shed, but it was so good for my soul.   You may wonder what this has to do with the picture of the scarf to your left.   Well, since you're wondering- I'll tell you.
Erik's gorgeous wife Eva (whom I absolutely adore) was wearing a scarf very similar and I couldn't help but notice.  It's colorful and something different than the ordinary and I immediately fell in love with it.   I complimented her on it (well more like raved and gushed over it)  and she offered to get me one.   I, without even asking how much it was, jumped on the chance of possibly getting one to bring home and told her that I'd love to have one if she could find me one.      We talked about colors and I explained that I'd like one with brighter colors (like the one she was wearing) because I wear a lot of brights and well– I love color.
Being the wonderful soul she is- she got on the phone immediately and called her best friend Kelli, who happened to live near the store where she'd bought it from and asked if she was busy and if not, would she be willing to run to the store and see if they still had any.   Not only did Kelli go to the store- she also sent pictures of the colors they had in stock so I could choose the color I liked the most, which was very similar to the one Eva was wearing.   Kelli bought it for me and I gave Eva the cash for it.
I was excited and since I'd planned to be in Ocean Springs a few days later, we planned to meet so that we could make the scarf exchange.   As it turned out, I ended up sick and over-stressed so canceled pretty much everything we had going on because I didn't want to run the risk of having to fly while sick.   I sent a message to Eva and explained the situation and asked her to please drop it in an envelop and send it to mom's and that if it didn't arrive before we left- that mom could bring it later in the year when they visit. 
Not only did she not do that- they got in their car and drove the hour to mom and dad's to personally deliver it.   We spent several hours together that afternoon and even though I wasn't feeling well- it was just exactly what I needed, a break from the stresses of packing and thinking about packing.    I've worn the scarf several times since, and every single time I do- I am reminded of the beauty of friendship and the wonderful people who I am blessed to have a part of my life.   
They are just one shining example, but I've been so blessed to have many.
2 Responses to "More than A Scarf"