December 10th, 2009
The game is pretty simple-
Take a look at the pictures below.
Guess what the product is inside the glass bowl.
Leave your guess in the comment section.
The first correct guess wins a prize. You have 48 hours to come up with the correct answer, and the person who wins needs to be willing to give me their home address so they can receive the price (assuming I don't already have it)
Hint- This is something you eat.
Hint Phase 2- I have to tell y'all, that this is going to be VERY difficult to guess.  It is something to eat, but probably something that most of us have never eaten.   It isn't one of those everyday kind of things, but I saw it- thought it was interesting and decided to try it.    It is coated in powdered sugar, and tastes a little like a bean.  It is NOT a bean though.  It's about the size of a Lemonhead candy, but it's not hard.  If you squeeze it between your fingers it will flatten. 
Final Hint-  I'll tell you this much-  it's a seed.   I'll give you the rest of the information tomorrow :)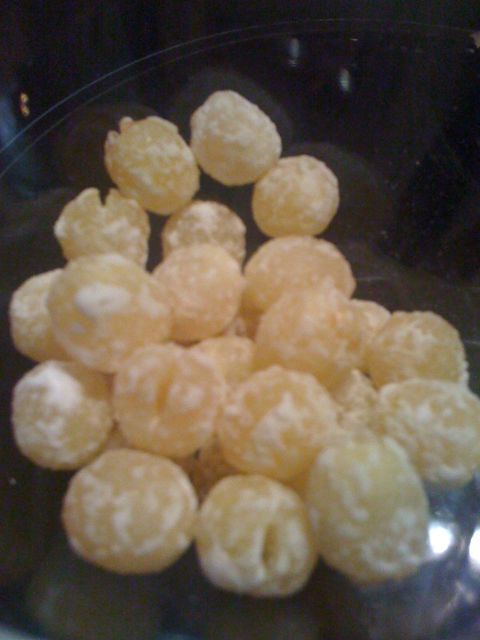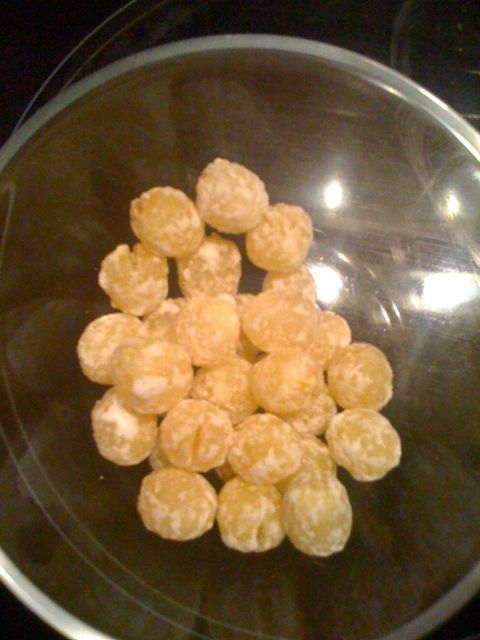 19 Responses to "Let's Play A Game- A Guessing Game *With Added Hints*"