March 1st, 2012
I'm running way behind on posting my photo 365 pictures and posting in general, but mostly because I haven't been on the computer much at all. I need to spend some time catching up on so many things, including my favorite blogs- but right now that isn't in the cards. Bare with me :)
Since I had to do a few things on the computer for mom this morning, I decided to at least work towards catching up on my photos by adding another weeks worth.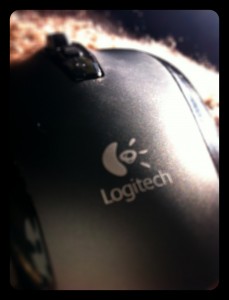 January 30-
As you can see- this is the mouse to my laptop.   I am not a huge fan of touch pads so I always disable mine and add a 'real' mouse so that I don't accidentally hit the touch pad and wipe out everything I'm doing, which has happened on more occasions than I can count.
When I'm sitting on the couch it rests on this fuzzy little blanket and it works quite well that way.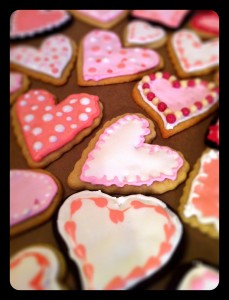 January 31-
This was my first attempt ever at playing with royal icing and decorating sugar cookies with them.  It certainly won't be my last.   I had so much fun and even though it is VERY time consuming, it's so relaxing and fun as long as you have time to spend to do it without distractions
Four hours were gone in a flash- but of course, I'd baked the cookies ahead of time.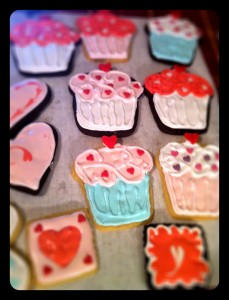 February 1-
The following day- Marcel was working and I had the idea that I would bake the cookies and decorate them another day, but once I got started I wanted to continue on and see what I could come up with.
9 hours later and this was the completed product.   Again- I had a wonderful time and the time flew in a blink of an eye-  It was such a relaxing thing to do- and since then my head has been swimming with cookie ideas.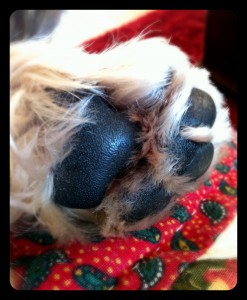 February 2-
This day was actually mine and Marcel's wedding anniversary but he had to work so we decided to celebrate a few days later.   My little pup was lying on the sofa beside me and I couldn't help but smile at his little feet.   I decided it would make a cute photo of the day and I was actually surprised that I ended up being able to get the shot without waking him.  I'm glad I was though.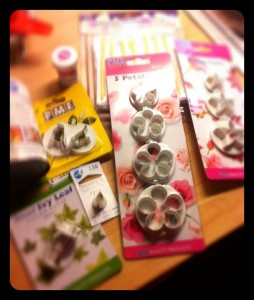 February 3-
I went to a little shop that sells cake decorating supplies and found a few things that I thought I couldn't live without.   So I did a little shopping and walked out of the shop excited about my new purchases and even more excited about the potential of using them.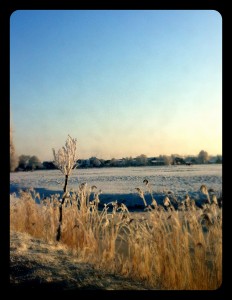 February 4-
On our way to a birthday party I couldn't help but snap a few shots with my phone because the weather was not only amazing (look at those blue skies) but the snow and ice was beautiful in the trees and on the ground.
We had some cold weather that lasted a while and with it came some gorgeous sunshine and blue skies which somehow made it seem a lot less colder than it was.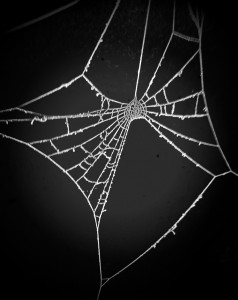 February 5-
I loved this frozen spider web and how the ice crystals seemed to be hanging on for dear life. Its so interesting how some things that we never noticed look completely different under certain circumstances.
I guess the same could be said with life-  Things may appear to us as one way- and then if we take a moment to look from a different perspective- we gain different meaning and depth.