January 27th, 2011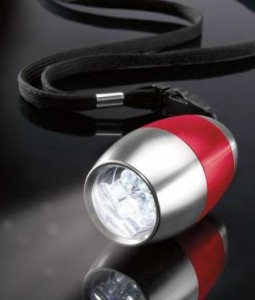 Before we headed home for the holidays-  I was reading my "O" magazine when I saw this little light in her favorite things list.   I made a mental note about how great it would be to give those as Christmas gifts to several people and decided to check it out later.  
I forgot about it for about a week and then remembered to go to Brookstone online to find them and it took me a little while because every search that I did, turned up nothing.   Finally, I pulled out the O magazine again and typed in the exact name of the light and voila'- there it was.   
The one you see on the left is the one that I ordered for myself.   Not the 'exact' one, since this picture is one that I stole  borrowed from the website, but that's the color I ordered for both Matt and myself.   I ordered blue for diddy and Dawson, lime green for mom, and black for Marcel.
I wrapped them up and included them under the tree Christmas morning and I have to say that I adore these little lights.   They are water resistant (which I love), not to mention really small and can be carried in my pocket, bag or even worn around my neck with the lanyard they included.
When Marcel turned his own, it had 'issues'.   It would flicker on and off and we weren't really sure why until diddy started checking it out and we noticed that the housing of the light was in crooked.   Since the closest Brookstone's is a little more than an hour away, I decided to call them and see what I could do about getting a replacement.    I explained that I'd ordered six and that the black one was having problems.  I told her what the problems were and that I'd like to have a replacment.   She offered to send a new one out without any questions asked.    When I asked if she wanted me to return the defective one (which is usually the case in most situations), she simply said no that it wasn't necessary.     We had the new one within a week.
Now, not only do I love the light- but I also love the great customer service that I received.  I'm a HUGE fan of good customer service (although I'd suspect that we all are), and I'll definitely shop there again.
Do you have any good customer service stories that you'd like to share?   If so, I'd love to hear them!