May 12th, 2009
Last night when Desere was over, Mister M. was on a crying rampage. He's found himself in the habit of meowing when he is in the mood to play, and unfortunately Marcel and I have stimulated this behaviour by actually playing with him when he's like that. The result has been a very spoiled, and even bratty at times, Mister Mistoffelees.
Couple these meows with that monthly girly thing and you end up with a bad combination.
Finally after attempting to ignore him- (didn't work), and trying to get him to play with his favorite toys- (didn't work), I finally went and got something that I knew would keep him occupied.
The result- a very happy kitty.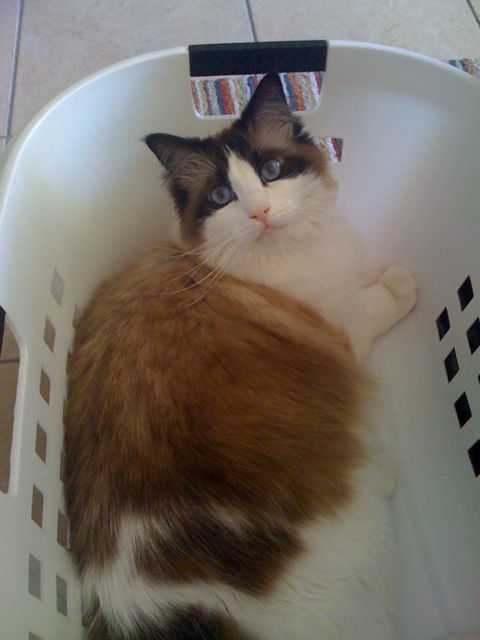 4 Responses to "Here Kitty Kitty"