November 7th, 2013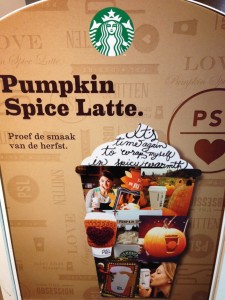 There are many things that make me happy-   spending time with people I love,  notes from friends,  Marcel bringing me coffee in bed to kick off my day, my favorite app (appropriately named HAPPIER- check them out at happier.com) which is all about focusing on and sharing lifes little happy moments.  The people behind the app are also amazing, which makes me love the app even more.
In honor of focusing on more of what makes me happy- I wanted to share a few of the things that have recently made me happy-  Pumpkin Spice Latte from Starbucks.   I literally did a happy dance when I saw the sign at the store.    From there I commenced to drink one every single time I went to Starbucks.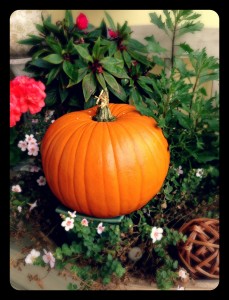 Pumpkins- (I promise there isn't a theme here.)  I'm not sure if it's the color orange, or the fact that I love Fall, or just pumpkins in general, but they make me smile every time.
I've purchased quite a few this year, oasted them, pureed them and given them a prominent place in not only quite a few recipes thus far, but also a spot in my freezer so I can enjoy them all winter long.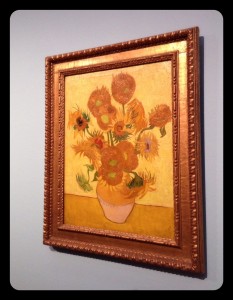 Van Gogh's Sunflowers – Realistically speaking, any and all sunflowers grab my attention, but there is nothing quite like the Van Gogh version.   Starry Nights is another of my favorites of his- but I keep two photos of one of the originals (this one taken recently) on my phone.   When I want a smile, I look at the picture.
I'm curious-   What makes you happy?