May 21st, 2010
This week found me in the kitchen preparing dinner when I remembered that I had planned on being outside in the sunshine finding something inspiring to take a picture of for this weeks Five O' Clock Friday.    Instead, since there was dinner to be cooked and my stomach was rumbling, I decided to grab my 'eye' and take a picture of the first thing I saw, which happened to be the fish I was preparing at the moment.     It is talapia filets with a little honey-mustard-dill sauce smeared on top.  I baked them in the oven, and in spite of their unappealing look, they were actually quite delicious.    I served them with some fresh green beans, and some zucchini that I had sauteed in a smidge of olive oil.   It was delicious if I do say so myself.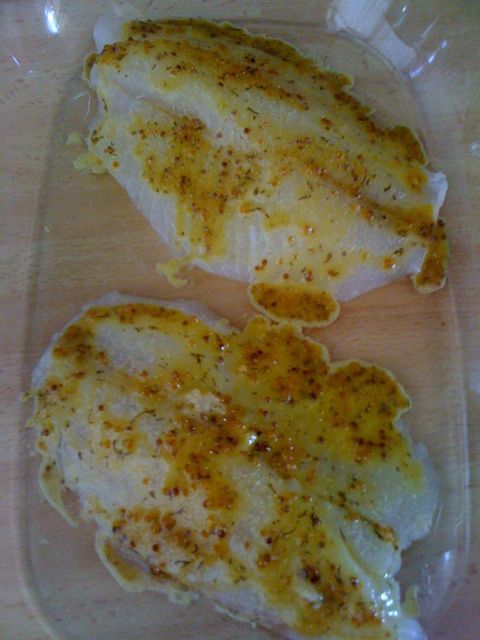 Don't forget to share your 5 O' Clock Friday's photos by either sending them in to me via email, or by posting it on your blog so that I can link back to you.   It's time for me to go out and sit in the sunshine with my book.
Have a great weekend.
2 Responses to "Five O' Clock Friday's"