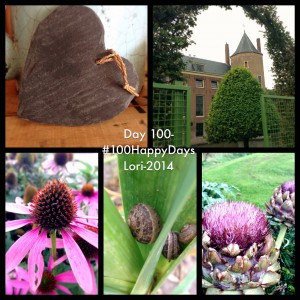 I have since started the part two version of 100 Happy Days- and am in my last 10 days-   I haven't decided if I will share them here, as of yet- because like part one, they can be found on my public Facebook posts.   It's something I'll consider-  especially since it's easy to give them a tag and they are 'out there' for all the world to potentially see- and hopefully inspire someone.  If not to create their own 100 Happy Days- but to take a moment in each day to really appreciate the beauty which surrounds them.   Life-
On the last day-  I shared this:
Today is the last of the 100 happy days, (but I love it so I'm starting another one on November 1st- join me if you like :)) and after browsing all the photos from the last 100 days- the common theme I found that really brings me joy and happiness is : life. Living life- sharing special moments with friends, family, enjoying the beauty that surrounds us daily, laughter, our pets, baking- all threads woven together that create beauty.
At the core of it all- love. Where would we be without it.