February 15th, 2015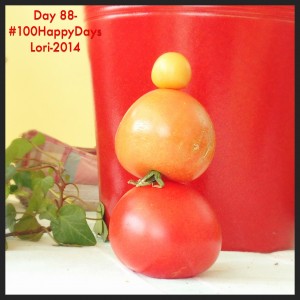 As I have mentioned a gazillion times-  I am a color girl.  It reaches out and grabs me all the time, and I'll gravitate towards it everywhere I go.
The Kate Spade motto-  Live Colorfully is one I've adapted as my own, so it's no surprise to me that this happy post with my home-grown tomatoes says the following:
The color red, plus the color contrast with my tomatoes, which continue to amaze me.