February 14th, 2015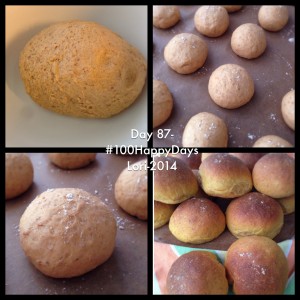 I continue my journey this year on learning to bake more bread- and to also get better at it.
This was my thoughts and feelings on this particular day-  My happy continues with bread baking, and the inspiration and encouragement from friends.
The 'Book of Buns' by Jane Mason continues to inspire and teach me, which I love!! The buns? Out of this world! These are Pan de Camote from Peru- and are made with sweet potatoes. Fresh from the oven with a little raw, local honey. It's bliss for the tastebuds y'all.