February 13th, 2015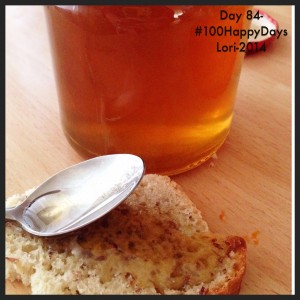 There is something to be said about homemade bread-  especially when it's baked by a friend.  There is much love that goes into it- and you can taste it in every bite.
The happy of the day was: Fresh local honey purchased from a friends father-in-law and delicious bread made by a friend.
Match made in heaven!