February 2nd, 2015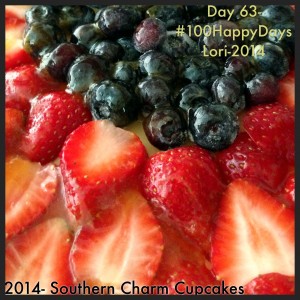 Oh what I wouldn't give for a slice of that cheesecake about right now-    It's a burst of summer happy waiting to be eaten.
My post on Facebook that day regarding this bit of delciousness:
Creating things that I can share with others, bring a smile to their faces, and make a special occasion a little more special, makes me very happy.
The fact that I'm blessed enough for it to be my 'job' is a double-whammy of happy.