February 2nd, 2015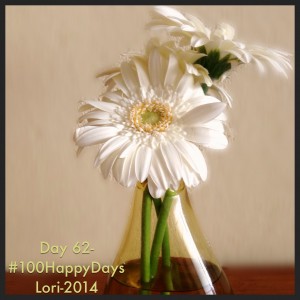 Anyone who knows me knows that I'm not generally a huge fan of white.  It has a classic beauty to it- but at the same time- I am a fan of color- the brights are what really makes my soul sing.
But in some cases white really is beautiful- such as in snow-  or in these gorgeous gerberas that were a gift.
My words on Facebook about this happy day-  White Gerbera daisies- a thoughtful little 'happy' from my mother-in-law.