January 31st, 2015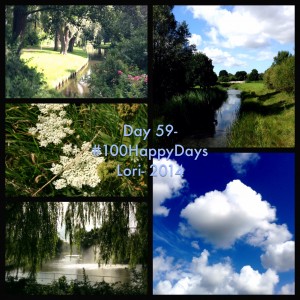 Seeing these photos in the middle of winter definitely bring a smile to my face.    The contrast between now and then is great- but even with contrast is great beauty.
As I sit tucked in my home on a Saturday morning, typing out these words-  I am reminded of that beautiful summer day and the words I shared:   Being outside in the sunshine- feeling a cool breeze against my skin, seeing the beauty all around me- and sharing it with a friend.
It won't be long and the temps will start to rise again, and the daylight hours will grow longer, but as for now- I'll embrace this season for the beauty that it holds-  including the occasional snowflake.