January 22nd, 2015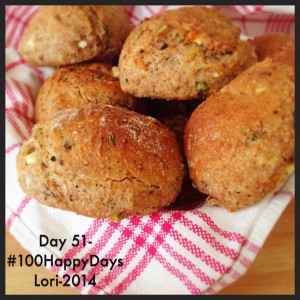 Picking back up where I left off in the 100 Happy Days postings-      This is what I wrote and shared on Facebook for this particular day.
Everything about these Lybian buns called 'Khubza Bil Ashab' from Jane Mason's  'Book of Buns' makes me happy.
The flavor, the texture, the smell of them baking, and of course the book itself, which is SO much more than a cookbook. It's a resource of valuable information and techniques, which have been so helpful to me in this process of learning to bake bread.
If you bake bread or want to learn- this book is amazing. Making each recipe is like taking your taste buds on a vacation to a faraway destination.