October 24th, 2014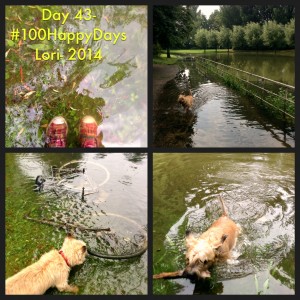 During the morning hours of this particular day- we had massive amounts of rain fall within a short amount of time.    The result of that was flash-flooding which meant the canals 'grew' out of their banks.   This meant easy swimming and fun for JJ an also wading in the puddles for me.
I've long been a huge fan of water, and splashing around in the extra water made me laugh out loud and giggle like a child.    Nothing like those pure joy moments that come out of the little things.
The following day the water had receded completely, but it was fun while it lasted.