October 22nd, 2014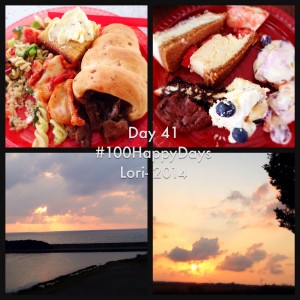 What an amazing day this was!    We spent the day in the north at the beautiful home of a friend, along with about 20 others- all 'foodie friends'.  What happens when you get a bunch of friends together for a pot luck, who happen to love to cook and bake?  You end up with some amazing food!
It was a great time of laughter, fun and great food.    I think we're going to be making it an annual event, and I can't wait until the next one.
The sunset on the way home was amazing!  Thanks Lisa- for being the most amazing of hostesses!