October 18th, 2014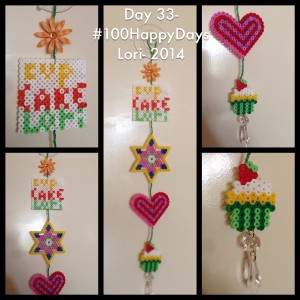 It's pretty clear that life has been keeping me busy, due to my lack of sharing and posting here- but I'll get back to that in a few, in another post.
First, a few updates on the 100 Happy Day challenge that I did during the summer.
This makes me happy when I look at it-   In fact, it makes me happy every single time I walk into the kitchen, because it's hanging on my kitchen door.   It was made with love by my good friend (and neighbor's) children for my birthday.    Since she has two friends with similar names –  Laurie and yours truly- Lori-   they call me 'cupcake Lori' which is very fitting.
Love them all!