September 18th, 2014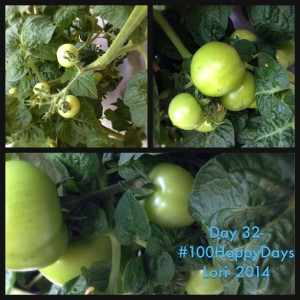 A while back when I actually took this photo on day 32-   I wrote about the joy I felt that my one tomato plant was not only doing well, but it was thriving beyond my wildest dreams.  It was loaded with tomatoes and blooms, and since has produced some of the most delicious tomatoes I've ever eaten.     That makes me very happy.
Ironically (or not), this plant continues to thrive and is STILL blooming and producing not only new growth, but also a continual supply of delicious tomatoes.