September 18th, 2014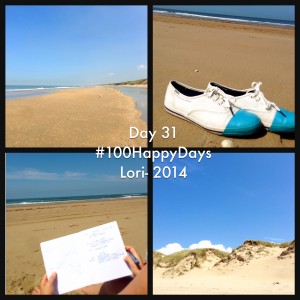 My 'actual' 100 Happy Days posts are now officially at day 95, but I'm still playing 'catch up' here on my blog.
This particular day- I was extremely happy for the day at the beach with a dear friend.  We went for a long walk, but in addition to the joy of being at the beach, plus being there with a dear friend,  it was also a happy being there and using it as our office space for the day.     We author a monthly foodie column, and that was our office.    It's the best of both worlds- combining work and play.