August 2nd, 2014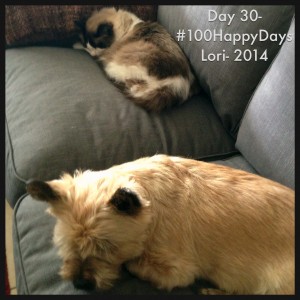 To know me is to know just how much I love both JJ and Mister Mistoffelees- aka Mister M.     They are a constant source of laughter and pure joy in our lives.
On this particular day-  the rare occasion occurred where they are sharing a space close to each other.    The following is what I shared with this happy post for the 100 Happy Days challenge:
When no one is looking- they actually love each other.    Both bring so much joy to my life.