July 31st, 2014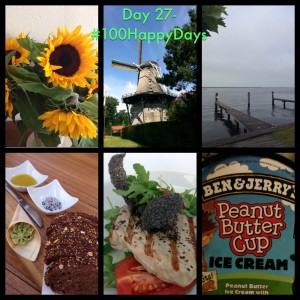 Happy Birthday to me!    That means this photo was actually taken on July 12th-     It was a day of bliss, really.   Filled with some of my favorite things and people.
The Facebook post associated with this particular day read as follows:
Days that include so many of my favorite things all in one make me extremely happy-   Huge bouquet of sunflowers at almost midnight from Marcel,  little road trips with friends- which include the local grain mill where I buy fresh ground flours, dinner out with my favorite (and only) guy- with an awesome water view.