September 14th, 2015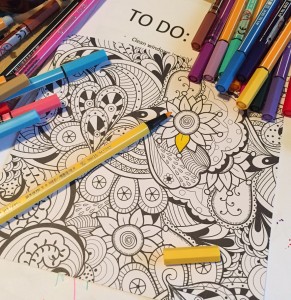 Yesterday-  when I 'should' have been working on checking things off my 'to do' list-  I decided to take a little break and do some coloring.
Adult coloring books are all the rage right now, and are cited for how they can bring total relaxation and can be really good for stress.    Even though I wasn't feeling stressed, I was definitely having the urge to tune in to the colors and unplug from everything else.
I love that these coloring books happen to be coloring cards-  so that when I'm done coloring it-  I can write a note on the back-  add an address and send to someone in hopes of brightening their day.
Have you tried coloring, and if so, does it relax you?