May 12th, 2010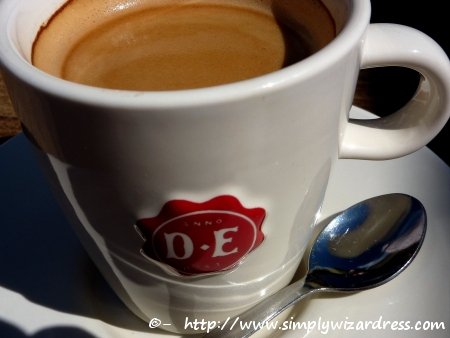 On those days when I wake up and seem to be going through the motions in a fog, I find that sometimes the only thing that will help is a fresh cup (or two) of coffee.   There are days when I can make it through on one or two cups for an entire day, but others when one or two cups barely get me started. 
Today is one of those days.  I've had three cups so far, and my 'to do' list keeps growing, but I'm not complaining.   I'm happy that I'm able to do the things that I need to do, even though I wouldn't mind taking a little nap on this rainy day.
I have a friend visiting tomorrow at 11, so I need to get everything done in the house before she arrives tomorrow morning.  Marcel will be snoozing in the morning, since he has to work all night, so vacuuming won't be an option, plus I need to get some work done in the morning before she arrives, so that will keep me busy. 
In addition, I have a birthday to attend this afternoon-   Desere's oldest son turns 15 today (Happy Birthday Tom!), plus we found out that our weekend away is going to happen so I've been trying to put a few things together that I'll need in the kitchen.   I don't want to have to go to the grocery store while we are away and dinner is going to be something easy, (like chicken soup)  since I'm definitely not going away for the weekend to spend hours in the kitchen.    Now I just hope that this nasty weather will clear and that we'll actually have some blue skies and sunshine.   Warmer temps wouldn't be bad either, but I'll settle for blue skies and sunshine.
Since I forgot to mention that I have a few flowers to plant today, I'd better get out of here and get that done.   I found some red basil yesterday and some rosemary, so I decided to add them to my little herb garden.   I also found two carnation plants, which I bought in remberance of Carol-  they were her favorites.   I stood in the store and cried, but more on that later.  Right now, I really should dash and maybe brew myself another cup or two of coffee.
2 Responses to "Busy Little Bee"