May 2nd, 2010
I'm a little late this week with sharing the 5 O' Clock Friday Submissions, but better late than never, right? This weeks pictures were shared by none other than my mom and diddy.
The first, I received from diddy right around 5, and I loved his idea of sending the dashboard with a clock in the picture showing the time.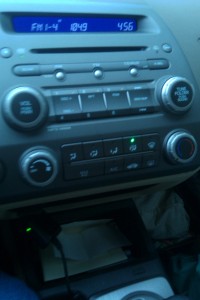 The second, is the picture mom sent in, and one that she took while driving home.   I won't comment on her driving and taking pictures at the same time, because I'm hoping that she was stopped at a red light or that she pulled over to get this picture.    She actually sent me two and they were both of homes for sale.  It seems that there is a lot of that these days with the economy as it is.  Let's just hope that changes in the near future.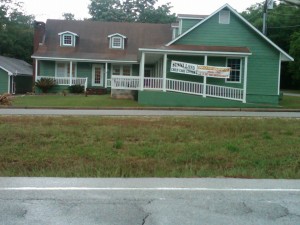 I'm still trying to get 5 O' Clock Friday's off the ground, and hopefully this week I'll have a few ideas secured on getting the word out and having more and more people submitting entries. If you know anyone who is interested in participating, please encourage them to do so. Remember, it's always 5 O' Clock somewhere.
2 Responses to "Better Late than Never- 5 O' Clock Friday Submissions"