April 23rd, 2012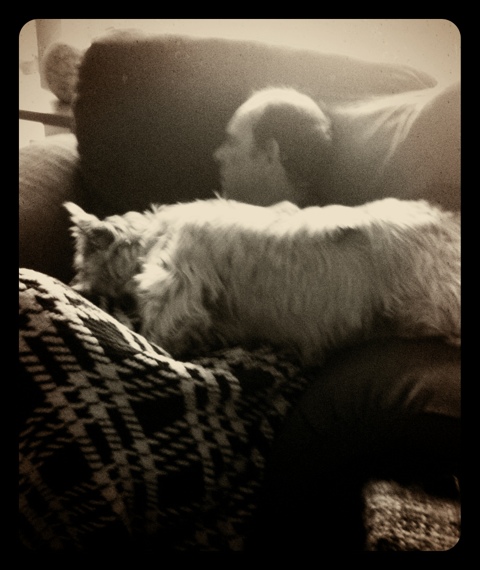 This moment occurred over the weekend when I was lying on the couch and he decided to take an afternoon cat nap.
I was (and still am) not feeling well, soo was stretched out nursing myself back to health. There was something about that moment of my two favorite guys napping that warms my heart and soul.
I was watching 'We Bought a Zoo' the following day and the young girl asked the female zoo keeper if she had to choose if it would be animals or humans. The woman smiled and said nothing, but her expression said it all- she, like most of us would choose people. One of life's small, they powerful blessings is that we don't have to choose. We can have both.
2 Responses to "A Man and His Dog"