February 5th, 2015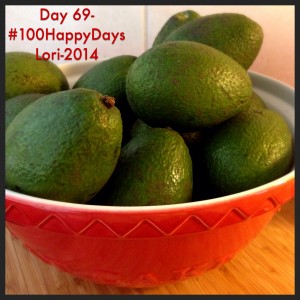 The post for this particular day was: Fresh avocados in my favorite bowl.
Well- that is another one of those 'happy' moments that still holds true today-    The red bowl-  (a gift from a dear friend) is still one of my favorites, plus I adore avocados and enjoying them in various ways makes me really happy.
They are healthy- delicious- and so versatile.    DO you like them?