June 5th, 2010
This week mom and diddy came through again with their 5 O' Clock Friday's submissions. I'm starting to think it's just the three of us.. (Tap tap tap to all of you out there.)
Mom's picture is an old country store that is in the part of the country where they live. It's the only store in the area, and THE place to go if you want to grab an ice cream or if you want to catch up on the latest gossip. It's an interesting place to visit. You see and hear all sorts of things, and I honestly find the people to be sweet, yet entertaining.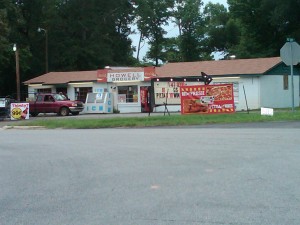 Diddy took his picture when he was at a ball game yesterday afternoon.  I'm not sure who was playing, but I do know it wasn't my nephew, since he's in between regular and All-Star season at the moment.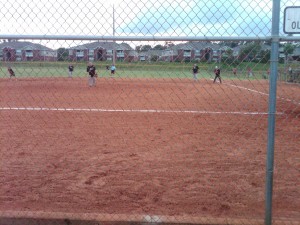 For those of you who would like to participate in 5 O' Clock Friday's –  just send me your picture, or post it on your blog and let me know and I'll link your blog from here.   I love seeing what people come up with, and the more the merrier.
One Response to "5 O' Clock Friday's Submissions"