July 31st, 2010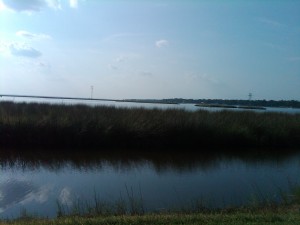 Mom too this picture yesterday at around 5 while she was on her way to her 45th High School class reunion.   This  year I celebrated my 25 year reunion, but I wans't home in June to attend.  A group of us are planning to get together later on and celebrat and I'm looking forward to it.
I think this picture was made on River Road, or at least that is what it looks like to me.  Mom would have to confirm that, but I know their reunion was close to the Gulf and this isn't far from the C0astal area.    Based on the pictures I've also seen from the reunion, mom and everyone who attended had a great time.   
Thanks mom for sharing this picture and for bringing a smile to my face.   Can't wait to see it again for myself, real soon.
More 5 O' Clock Friday's submissions coming after I get them from my other computer.