May 6th, 2011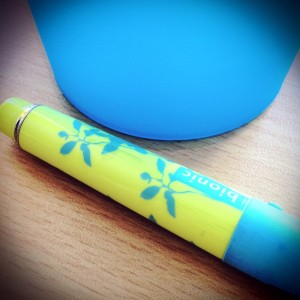 I have been a little under the weather today-so when 5 rolled around- I used the 'eye' (iPhone) to take a shot of the closest item.  That happened to be my favorite pen with my favorite water glass in the background.  
I ran it through the Camera Bag app. to give it a Holgaish look and voila'  you have this week's 5 O' Clock Friday's shot.
If you'd like to participate- send your photo to lori in care of this site (simplywizardress.com) or if you are a blogger- share the photo on your blog, but let me know so I can check it out and link it from here.   The idea is to take a picture around 5 either a.m. or p.m. on Friday.    The rest is up to your own creativity.