September 16th, 2010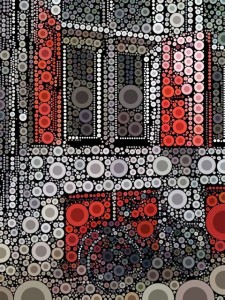 I took this picture a long time ago with my phone and then when I learned about the application called Percolator and saw that it was only .99, that I would give it a try.  I love the effect and Marcel hates it, but I think it's 'different and cool'. 
I have processed a lot of 'eye' photos with this little application and I'm sure I'll be sharing them over time.  In case you are wondering what it is- it's a bike leaned up against a grey building with red shutters.