August 15th, 2010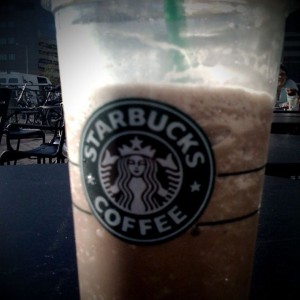 This weeks 5 O' Clock Friday's had me at none other than Starbucks for a Mocha Frappuccino Light.  I discovered it this summer and I have to say that I could be addicted to them.
Marcel and I went out for dinner and when I said I was ready for dessert, he knew I meant Starbucks.   Our nearest location is about 30 minutes away, but he drove me there and we spent some time sitting out in the sunshine on the terrace and enjoying our beverages.     Marcel had cappuccino because he isn't one for all the flavors.  
In addition to my own 5 O' Clock Friday's submission, there's also the one that mom sent, which she titled her new pond.   They'd been getting quite a bit of rain where they live and ended up having quite a few inches within a several hour period of time and this was the result.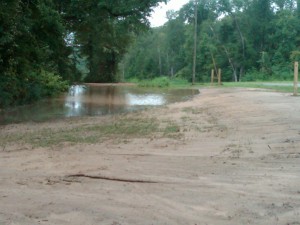 In addition, my friend Ruth also sent a 5 O' Clock Friday's submission which is a picture of one of her cats. This one is named Oliver and happened to take place on her lap as soon as she sat down in her chair.  Isn't that sweet?  
If you' ve got a 5 O' Clock Friday submission, feel free to send it my way lori in care of this website (simplywizardres.com)   If you don't have one for this week, there's always next.    Please join us- after all the more the merrier.