February 3rd, 2010
The past couple of days I've been spending most of my time either lounging on the couch, or playing Mahjong until my eyes crossed. I have managed to get a little of my writing done, but aside from that, Marcel has pretty much been taking care of everything, including J.J. I'm grateful that I haven't had to get out of the house much, and it has allowed me to stay snuggled up and warm, without having to fight the elements along with this flu. I woke up this morning feeling a little better, which couldn't have come at a better time, since I was prepared to make a visit to the doc.
Our 6 year wedding anniversary was yesterday, and we decided to wait until this weekend to celebrate by going out for dinner. Right now, I'm undecided as to where exactly we'll go, since I'm really wanting to go to Jamie Oliver's '15', but it isn't the best place based on where our other plans are this weekend. That leaves me with the question as to whether we should wait and go next week, or if we should just go somewhere else. Decisions, decisions.
Marcel also worked last night, so the celebration will come this weekend, which is shaping up to be jam packed with fun.
I have quite a few thoughts running through my head at the moment, but since I can't actually settle on one thing to talk about, I think I'll leave y'all with a picture of Mister Mistoffelees that I took yesterday. One of these days I'm actually going to write down these ideas that I have as I think about them so that I'll have something brilliant to entertain you with.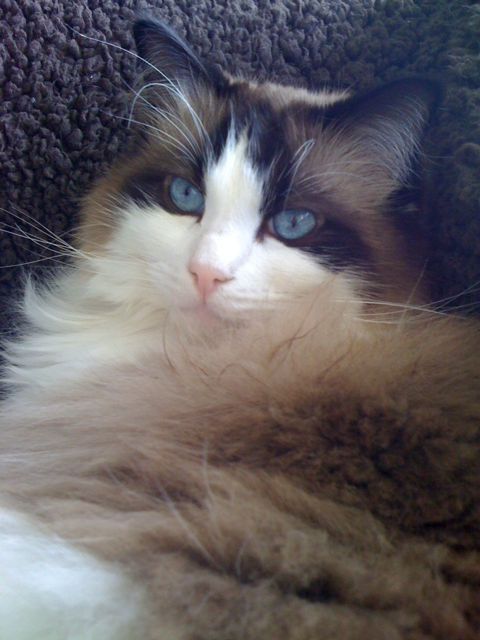 2 Responses to "On the Up Side of the Flu"