June 16th, 2014
If you know me in my real life-  then you know that I am focused on the 'good stuff' as some would call it.    It doesn't mean that every day is perfect, but it means that I take the time to find something positive in every single day-   even those that seem like there is no positive.    Trust me when I say-  there is always a positive.
So, when I heard about the "100 Happy Days" challenge, I decided that it was right up my 'happiness' alley-   It isn't something that is hard for me, because technically- it's already part of my life-  so a little extra happy is always great!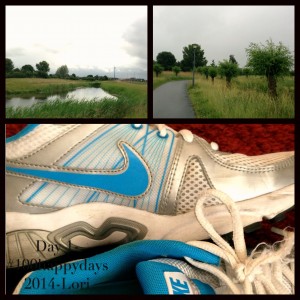 A friend actually shared about the challenge- with the quip that she'd signed up and would start on the 16th of June.    Several of us quickly decided to join her, and also chose today as the start date.
Today was that day-  and I spent the morning walking with a friend who lives just around the corner.   Afterwards, we had coffee and a continuation of the gabfest we started on our walk.    So not only was I getting my 'happy' on, but also my 'healthy'.    Good stuff!
In addition to sharing them publically on Facebook with the hashtag #100happydays, I'll also be sharing them daily here, and on Instagram.
If you'd like to join in the happy-  check out 100happydays.com to sign up and give your own happy a boost!