June 30th, 2014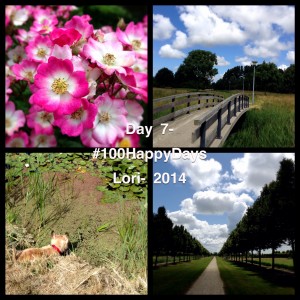 It was a really busy week last week, so I didn't have any time at all to get on my laptop-, but I have been continuing my 100 Happy Day posts on Facebook, along with my usual gratitude lists.
I'm going to try to post them all and get caught up in the next few days!
I love my neighborhood- and the beauty surrounding me, makes me very happy!    Plus walking with JJ and him deciding to take a dive into the canal to cool off, literally made me laugh out loud- so it was a double dose of happy!