June 23rd, 2014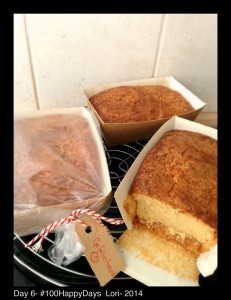 This is another one of those "double action" happy day moments.    It's no secret that baking makes me happy (hence the reason I have a baking business), but surprising others also makes me happy.
It just so happens that my neighbor turned 91, and I decided to bake her a little cake to surprise her.    Since her daughter has a lot of allergies, I knew the traditional flowers wouldn't really work.
She's an amazing woman, and I love listening to and learning from her.    I praying she continues to have great health for many years to come.