July 25th, 2014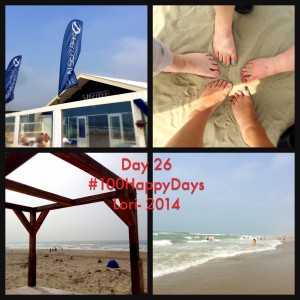 The beach is one of my favorite of all places.  I feel peace and tranquility.   Spending the day at the beach with good friends is a double dose of happy.
Walks on the beach and delicious lunch- lots of laughter and appreciation for life-   that's what this day was all about.      One good friend spent the night- and two others stayed late into the evening.  We sat outside, talked and our cup runneth over with happy.
It seemed like I was on vacation, and that within itself is another happy!